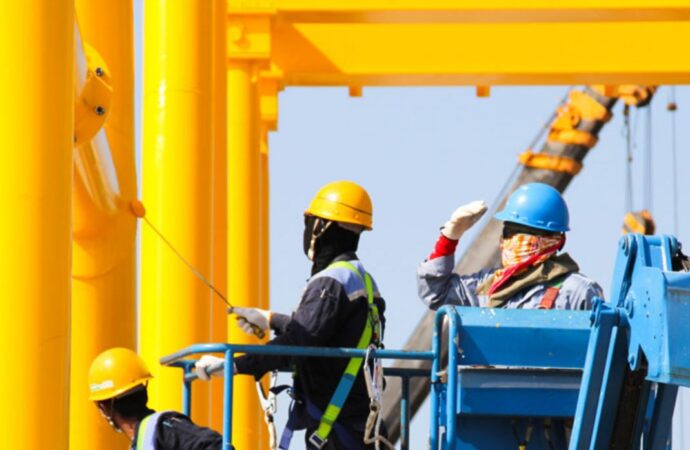 Houston is one of the most congested cities in the U.S. state of Texas and the fourth-most populous city in the U.S. Houston. It is the world capital of air conditioning, also known as the world capital of space exploration, the capital of the international energy industry, and famous for petroleum exploration.
 Houston reportedly also has more than 11,000 restaurants and 150-plus museums. Houston's diverse museums veil everything from art, history, nature, science, and more. Houston has a fantastic phalanx of attractions, including the National Museum of Funeral History. Hence, not fewer reasons to visit or stay in.
Are you bored of looking at the same old dull walls at your house or your office, or do you want your drywall to be repaired? If so, We at Cypress Professional Painting Contractors could be of use to you. We are professional painting service providers in the city of Houston and have been rendering our service for the last two decades, and Our services led to thousands of happy customers with positive reviews. Our services include power washing, outdoor and indoor painting, drywall repairs, polishing, primer painting, etc. If you are looking forward to any of the above services, no time is better than now.
These days we are offering special discounts and render our services at lower prices. We focus on two main things customer satisfaction and quality of delivered products and these two things have helped us in the long run. There may be several vendors offering the same service, but none provide the quality we offer. Not only do we, but our customers also take pride in sharing their positive feedback. Painting is an art of a creative mind, and everyone does not possess one, that is when experts come into the picture. Year of experience has helped us become experts in our field of action. In the past years, we have never failed a customer, every customer enters our doors with a ray of home, and we make sure he returns with a happy and satisfied mind.
All of these services are made possible y our precious crew. The team is impressive and consists of certified people from all over the city working together to generate something magnificent. Our team makes sure to work in your close association so that you can guide them through the details you expect to be covered. As said earlier, we can never afford to negotiate with our quality and the team takes good care of that. Hurry up!! The offer is still going on.
Here is a list of our services you can get at Cypress TX Professional Painting Contractors:
We service all of Texas. Below is a list of cities most of our services are at on a daily basis: